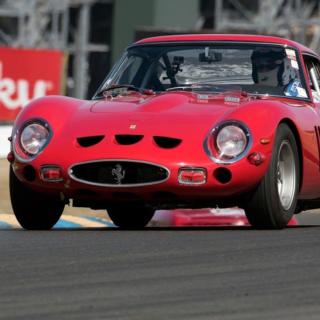 Tuesday January 22, 2019
If you owned one of the only 36 Ferrari 250 GTO's ever made, what would you do with it?
Recent Headlines
01/17/19

Full-season benefits designed to offer access, value and flexibility.

01/17/19

Eight-Year Total Surpasses $133,000 Raised for Gastric Cancer

01/15/19

Saturday, Feb. 2; 7 a.m.-1 p.m. Admission is free for shoppers.

01/15/19

Sonoma Raceway will return to the circuit's historic 12-turn, 2.52-mile road-course layout for the 2019 Toyota/Save Mart 350 NASCAR weekend as part of its upcoming 50th anniversary celebration.